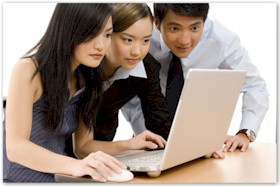 MXI offers onsite instructor based courses that are available for Statistical Programmer Analysts, Biostatisticians and Data Managers. These are effective SAS teraining courses emphasis on clinical trials data in a regulatory environment. The courses include downloadable software which provides interactivity with exercises for a more engaging learning experience. The training cover areas of CDISC Implementation and SAS Programming.

These are two day courses provided at your organization with a minimum of three students and not to exceed twelve students.

For pricing information and a quote for a customized training course, please contact MXI .